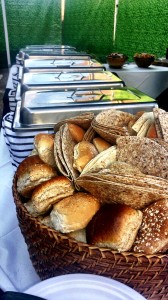 Hog Roast St Ives is known as an excellent catering choice in Cornwall and beyond with good reason. We are a team of committed and dedicated professionals who work hard to provide our customers with the best local food using the best local ingredients, with high-quality, fresh meat, accompaniments and sauces. We use trusted suppliers to ensure that everything we make tastes great and much of it is homemade goodness, made by people who care about what we prepare, cook and serve our customers and their guests. We know just how important it is to work together with you to help make your special occasion a great success and we can cater both formal and informal events, popular or remote locations, indoors or outdoors and for all kinds of budgets. Whatever you have in mind, Hog Roast St Ives will make it a day (or night!) to remember.
YOUR PARTY, YOUR FOOD, YOUR CHOICE
We're actually much more flexible than you may think, as we ensure that we offer plenty of variety when catering, so whether you fancy a hog or spit roast, a barbecue, a fish dish or something entirely different, Hog Roast St Ives will do you proud. While we are renowned for our sumptuous hog roasts and succulent spit-roasted meat, we can fulfil your needs if you prefer something else or if you want additional dishes as well as a hog or spit roast. We aim to please so if you're after a simple menu of our tasty pigs in buns, that's fine by us, but if you prefer several sit-down courses served by waiters, we can do that too. We are happy to cater any food in any style and we also have many options for vegetarians and vegans, too, such as veggie kebabs, stuffed peppers, burgers and quiches. If you have any guests with allergies or intolerances, let us know in advance so that we can make sure that everyone is well-fed at your party.
THE BEST HOG ROASTS IN ST IVES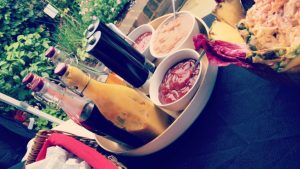 Hog Roast St Ives is passionate about our delicious hog roasts, with gorgeous meat that we source locally and prepare from scratch before roasting ever so slowly for several hours. Once you've had a bite, there's no going back – except to queue up for more!